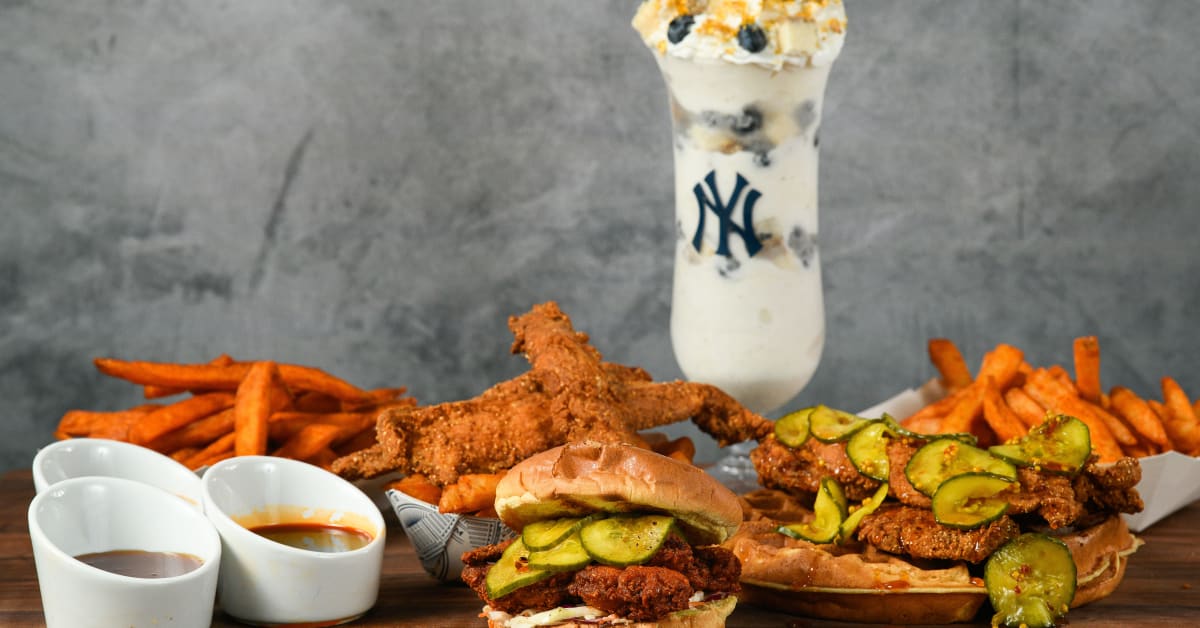 If what you eat at baseball games is as important to you as the game, you're in luck. Former chef/owner of Fortina Restaurant Group and 2018 Food Network Star, Christian Petroni, who wears his Bronx persona on his (heavily) tattooed sleeve, will now serve up his cheesy garlic bread at Yankee Stadium.
Stuffed with garlic butter and a blend of mozzarella, pecorino and parmesan, the bread is inspired by the red sauce combinations he cultivates and features his signature 8-hour marinara sauce. There's also a lovely sesame seed bun from a bakery in the Bronx.
Starting March 30, when the ballpark opens, Yankees fans will be able to find it in two varieties, regular or pepperoni, in two concessions, Section 125 and Section 310.
Harrison: Two sisters open a French-American cafe
Crumb cookies. Opening at Hartsdale
Instagram: Do you follow lohud_food?
Petroni said that when he's in town, often on his way to TV shoots, he'll bake in the large window of Unit 125.
Petroni sells bread in the stadium for the first time. she is currently selling it on Goldbelly and she is so excited! "I grew up 10 minutes from the stadium, so it's an honor to be here with my garlic bread," he said. "There is nothing more joyful than sharing the food of my childhood."
Newcomers to the stadium's food lineup this year include Fuku and Mac Truck, plus returning partners Marcus Samuelsson's Streetbird, Bobby Flay's Burgers, Lobel's, Mighty Quinn's, Chickie's & Pete's, City Winery, The Halal Guys, Sumo Dog, Beni: , Oatly and Wings of New York.
The stadium's extensive food and beverage menu also includes a number of gluten-free, vegetarian and vegan options, as well as lettuce and herbs grown in the Tower Garden, an aeroponic vertical garden system located inside Gate Two of Yankee Stadium.
Janna Mukhnik works in the field of food and catering. Click here for her latest articles and follow her latest culinary adventures on Instagram @lohud_food or via the lohudfood newsletter.
This article originally appeared in the Rockland/Westchester Journal News; Westchester Chef Petroni's Garlic Bread is sold at Yankee Stadium
American Regional Food | Wikipedia audio article