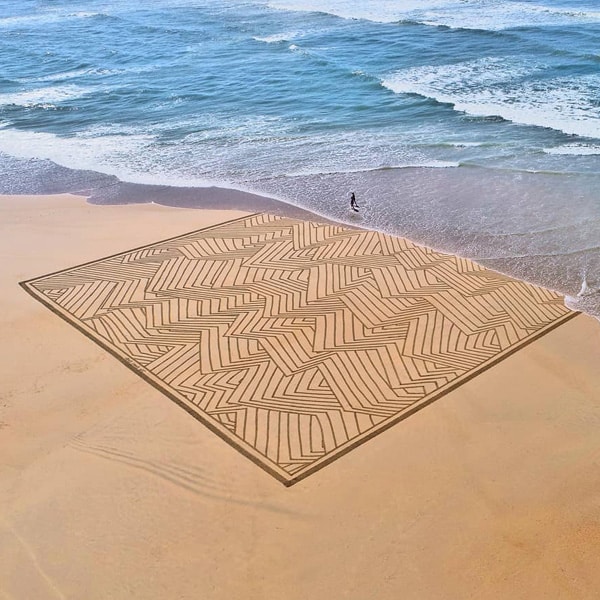 As REVOLT previously reported, Tyree Nichols was arrested by several Memphis Police Department officers on January 7 when he was returning home from taking photos of the sunset in a nearby park. During the standoff, officers in an unmarked vehicle issued more than 70 warrants against the 29-year-old in less than 15 minutes. The young father died a few days later from his injuries after being brutally beaten by police.
Organizers of Desert X said last week that Nichols' photos would be displayed at an exhibition in Palm Springs, California. Curator Diana Campbell hopes her work will "inspire new ways to build healing cultures that embrace and protect [diversity] and open up possibilities for justice-based joy and hope." he continued. "This work of art shows the power we wield in the world; how we create our environment, how we live, and how the messages we bring to the world reinforce systems that may or may not benefit us. The art installation, featuring another talented artist, started on Saturday, March 4 and will run until May 7.
In related news, emergency responders who arrived on the scene to treat Nicholas recently accused the police of refusing to save the victim's life. Former Memphis Fire Department EMS operator Robert Long notified the Tennessee EMS Department on Friday, March 3, 2008, that he and other first responders noticed visible signs of trauma in Nichols, including a head wound, a broken lip, and a bleeding nose. Finally he said: "MPD leaned in front of the patient and loudly declared that the patient was not going anywhere and would not interfere with patient care and removed the cuff."
After Nichols' death, five black officers – Thadarius Bean, Demetrius Hale, Emmitt Martin III, Desmond Mills Jr. and Justin Smith – fired and charged with second-degree murder, two counts of statutory trespass, two counts of aggravated kidnapping, one count of statutory suppression and felony. Events such as a skate park honoring Nichols were announced after his death.
Famous story
Goma Nichols, Memphis Police and Congressional Responses