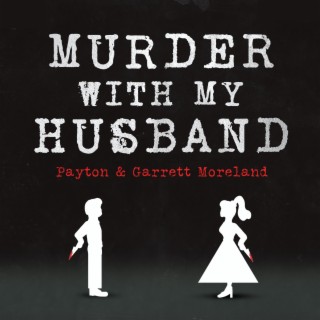 One of Lakeland's most high-profile cold cases will hit primetime as CBS investigates the murder of Linda Slaton.
CBS' 48 Hours The Betrayal of Linda Slaten airs Saturdays at 10:00 on CBS as well as Paramount+. Host Jim Axelrod talks about how DNA detectives and genealogists solved the murders.
After the case was closed, Slaton's sons Jeff and Tim launched a public campaign to find their mother's killer. The man in charge, Tim Slaton, had spoken to Ledger several times over the years, unaware that he had a picture on his wall: former football coach Joseph Mills.
'Total failure' : Dixieland company says street food has failed.
Election news: New Polk Schools board member Rick Nolte has yet to file his legally required campaign closing report.
On September 4, 1981, 31-year-old Linda Slaton of Lakeland was found murdered in her apartment on North Brunner Parkway, raped and then strangled with a metal coat hanger.
Slayten's sister, Judy, was the first to realize what was wrong. In the morning, she came to get coffee from the apartment and noticed that Slaton's bedroom window was closed.
Lakeland Police Detective Edgar Pickett arrives at the crime scene and reminds The Ledger that his racist comments at the scene made him look at the case differently, wondering how others were looking.
Despite the DNA evidence, the case was dropped. Slaten's killing was one of 22 unsolved cases at the Lakeland Police Department since May 2005. The department has added more staff to its violent crimes unit, freeing up Detective Brad Grace to work exclusively on open cases. Grice tells Ledger that Slaton's case is top priority.
In 2006, the Slaton brothers added $8,000 to the $2,000 previously offered by criminal informants for information about their mother's killer.
PCSO : A 76-year-old woman died during a vehicle inspection in Winter Haven
​Although the Lakeland Police Department has a list of 35 unsolved murders and unsolved cases as of March 2015, Jeff and Tim Slaton remain hopeful that their mother's killer will be found.
Grice, who had worked on the case for more than a decade, retired and turned the case over to Detectives Scott Kercher and Russ Hurley. In February 2016, both investigators recovered protected DNA data from the archive in an attempt to crack the case.
In November 2018, the police department received a call from the Florida Department of Law Enforcement in Orlando asking if they wanted to send DNA evidence from Slayten's murder for further testing.
38 years later, on December 12, 2019, Lakeland police arrested Mills, now 58, to charge him with Linda Slaten's murder. The new DNA technology provided by Parabon Nanolabs matched Mills' DNA from the June Genetic Genealogy report.
In February 2022, Mills, 61, pleaded guilty to four counts, including sexually assaulting Linda Slaton and first-degree murder. Mills was sentenced to life in prison without the possibility of parole.
A preview of CBS' 48-hour series, which airs Saturday, can be viewed online at www.cbsnews.com/video/sneak-peek-the-trarayal-of-linda-slaten.
Sarah-Megan Walsh can be reached at swalsh@theledger.com or 863-802-7545. Follow @SaraWalshFl on Twitter.
This article originally appeared on The Ledger: Lakeland cold case on CBS' 48 Hours.
'Worst case I've ever seen' – Judge sentences man to 3 life sentences for killing son and girlfriend