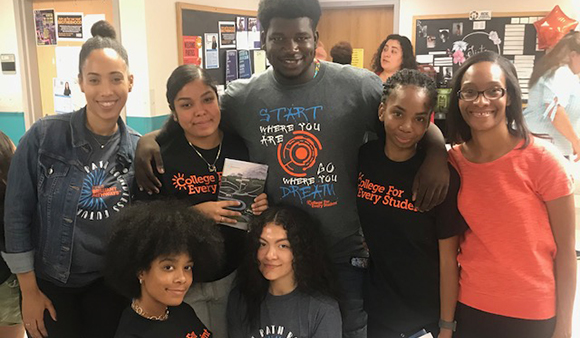 ESSEX, NY – Since 1991, CFES Brilliant Pathways has created innovative ways to help underserved students prepare for college and careers. In honor of her 31st birthday, the global non-profit organization is launching 31 for 31 – a series of virtual college tours that show students campuses they might not otherwise experience.
CFES, mirroring ESPN's Emmy Award-winning documentary series 30 for 30, spans 31 colleges and universities across the country. Virtual tours include video messages from college presidents and directors of admissions, financial aid professionals, students and faculty from the academic, cultural and social centers on campus.
"As Covid-19 hit, we switched to a virtual format to reach as many students as possible," said CFES President Rick Dalton. "While we have physically returned to our local schools, we have maintained and enhanced our high-impact virtual offerings, which are highlighted in '31 for 31'."
The new series represents a broad spectrum of colleges across 15 states, including two-year community colleges, small private institutions, and large public institutions such as Ohio State University. The tour kicked off near CFES headquarters at North Country Community College in Saranac Lake, NY, followed by live tours of Texas A&M University – Corpus Christi and the University of Vermont on October 12th by Associate Director Brian Gomez '21. Admissions and second admissions Intern Charlotte Singer.
This spring, the University of Wyoming is offering a new TikiTok video tour that offers students a college view of the beautiful Laramie campus. Located in the beautiful Kaimuki neighborhood of Honolulu, Chaminade University offers diverse academic offerings and stunning campus views near Waikiki Beach.
CFES continues its tradition of taking students on personal visits to the 200 K-12 schools it serves. For a full list of virtual tours and how to access them, visit the CFES Special Events page. Schools interested in participating in the CFES can apply here.