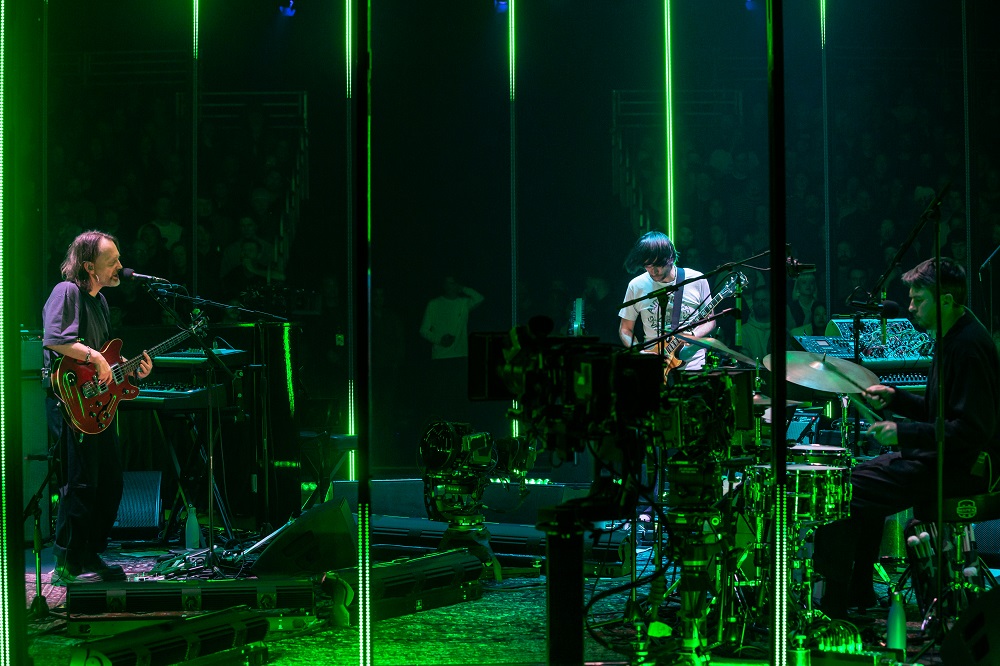 Paul McCartney has collaborated with many great musicians, including Stevie Wonder, Michael Jackson, Dave Grohl, Rihanna and Elvis Costello. However, there were still many artists the ex-Beatle wanted to work with, including Radiohead's Tom Yorke. The duo collaborated on a Paul McCartney song, but unfortunately it didn't work out.
Paul McCartney happily asked York about the collaboration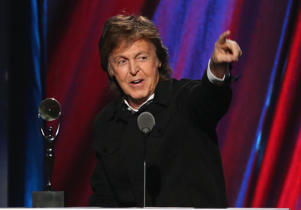 © by Showbiz CheatSheet Paul McCartney | Kevin Kane/WireImage Inducted into the Rock and Roll Hall of Fame.
It's hard to imagine McCartney bothering to ask another artist, given his legendary status. Most musicians wouldn't jump at the chance to work with an ex-Beatle. However, the "Yesterday" singer worried when Yorke asked him if he wanted to work with him for fear of rejection. She really wanted to work with the Radiohead singer, but she didn't want to be rejected.
McCartney told NME in 2012 (via The Guardian ) that "[my son] would say to me, 'Call Tom and go to the studio and see what you've got.'" Hi Tom, I'm Paul. what do you want to do Do you want to write something? If so, say, "Ah, actually, I'm busy.
York fell 'Mr. Bellamy
Fears of Paul McCartney's rejection surfaced when Yorke asked if he wanted to appear on Mr. Bellamy" from the 2007 film Memory to Fill Her. In a 2007 interview with The Observer, Yorke asked McCartney to play piano on the song. However, McCartney had to decline because he could not play the instrument as well as Mako wanted. .
"Oh, because I can't play the piano," he explained. "It wasn't. I was going to point out that I heard a song—'Mr. Bellamy'—and I really liked that song, but playing the piano requires two hands to do things independently. I don't have that ability. I said, 'I'm playing the plan, that's it.'
McCartney shared a side of the story that was different from York. According to an interview with T4, McCartney said Yorke turned down the offer because he was comfortable doing only his own music. This seems unlikely, as Yorke has worked with other artists, including Björk, Flying Lotus and PJ Harvey.
York was not the only artist who rejected McCartney
Yorke isn't the only artist who turned down the chance to work with the "Let It Be" singer. During his time with the Beatles, Paul McCartney wrote the song "Suicide" for Frank Sinatra. In an interview with McCartney's archive collection, Sinatra disapproved of the song and regretted not making some changes before sending it to McCartney.
"That was my first real song and I did it as a joke. I actually got a song request from Sinatra once," McCartney said. "And I got on the phone with him and I said, 'Great, Paul, drop it. And I texted him and I thought, 'Is this guy kidding?' You see, Sinatra sent me a song called "Suicide." He didn't get it! But, Lord, I thought maybe I should. Edit it a little to send it.
Read the original article from the Showbiz Cheat Sheet
Kate Bush Runs On This Hill: Songs That Changed Music