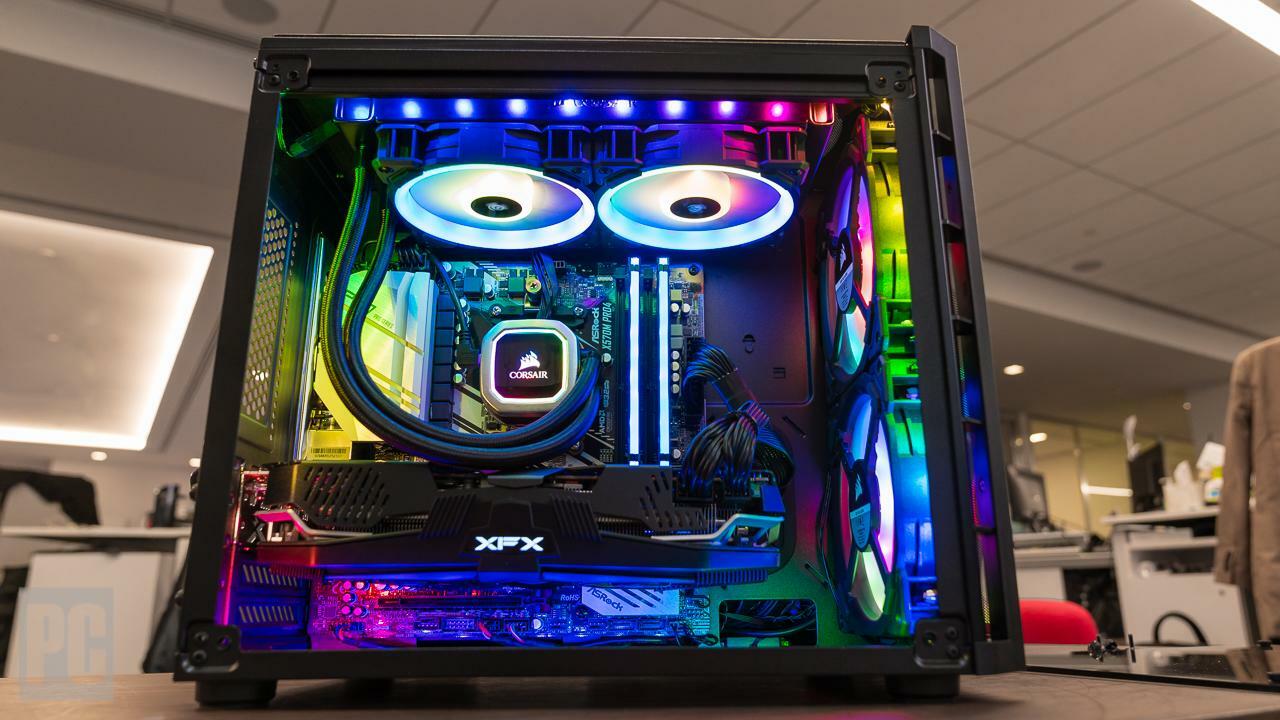 When buying a laptop for an elderly person, it is important to consider their individual needs. What are their limits ? How do they usually use the computer? Answering these questions can help you find the best option for your loved one.
Physical disability
A laptop with a touchscreen and full-size keyboard is ideal for users with arthritis or sore hands. Touchscreens require less dexterity and can support the use of on-screen keyboards, says Macaulee Cassaday, founder of Cyber-Seniors, a nonprofit that provides free technology training for seniors. Voice typing assistance can reduce or completely eliminate the need for manual typing and is available in the accessibility settings of most devices.
Check out the sound quality on the built-in speakers, as well as Bluetooth accessibility for hearing-impaired seniors. Some modern hearing aids can be synced with a laptop via Bluetooth.
Visually impaired users should select a larger screen and use accessibility settings for additional assistance. Macaulee added that these options include a screen reader that reads text aloud, color settings to help the visually impaired, a color keyboard, and display options (if the device has a touchscreen). .
How the computer will be used
If internet activities such as video chatting and streaming are a priority, ease of use and convenience should be top priorities when buying a computer for seniors. More advanced processing and storage capabilities are available with more expensive options.
Storage
Storage requirements vary greatly from user to user. For example, if a user wants to store a large number of photos and videos, he will need more storage space. If users just want to video chat with others or stream shows and movies, there is no need to store data and a very small memory option suffices.
If you need additional storage, you can purchase cloud storage on your device.
Ease of use
When shopping for a new computer, look for options that use the same platforms users are familiar with, Cassaday says. For example, old Windows users may find it easier to upgrade to a Windows laptop than to learn a new operating system.
"Personally, I'm a fan of Apple devices," Cassaday says. "I found the accessibility settings and ease of use absolutely amazing, especially for older people."
When it comes to supporting the use of technology, local senior and community centers, universities and libraries often offer basic computer classes for seniors, while non-profit organizations companies like Cyber-Senior offer free phone or Zoom support and training.
Dimensions and weight
Lightweight devices make it easier to avoid stressful or stressful situations like arthritis. Laptops weigh between 2 and 8 pounds, so buying a lighter device is a good idea for users with arthritis. The weight of any device must be clearly stated on the packaging or online product description.
Balance
The price of laptops usually ranges from 200 to 3000 dollars. According to Cassady, if you choose a cheaper device, you're less likely to encounter issues like virus vulnerabilities, slower processing speeds, and keyboard or trackpad issues.
If low cost is important to your purchase, she suggests looking at older or refurbished high-end laptop models, which are usually midrange or more expensive.
5 Best Laptops For Music Production (2023)