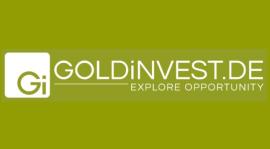 Xlife Sciences AG (SIX: XLS) today published its full Valuation Report 2022, which evaluates a portfolio of companies until the end of 2022. The valuation was carried out by independent consultancy Cylad Experts and covers 20 companies from 26 Xlife projects Sciences.[1] ] Valuation is primarily based on risk-adjusted net present value (NPV) commonly used in the life sciences industry. The main parameters of the evaluation process are the cost of capital and the development risk of the project company.
The 2022 Valuation Report valued Xlife Sciences' portfolio on 31 December 2022 at between CHF 576 million (previous year: CHF 574.1 million) and CHF 704.5 million (previous year: CHF 701.7 million).[2]
80% of the portfolio value is represented by six project companies: alytastherapeutics, Veraxa Biotech, inflamed pharma, Inventum Genetics, FUSE-AI and Lysatpharma.
Therefore the biotechnology/therapeutics sector contributes 54% to the portfolio value, the technology platform sector 29%.
53% of the evaluated portfolio is in the proof-of-concept phase, 17% is in clinical development.
Oliver R. Baumann, CEO of Xlife Sciences, said: The 2022 valuation report confirms and underlines the long-term potential of the Xlife Sciences portfolio. This suggests that a focus on early and very early stage projects offers the potential for significant leverage for investors, depending on the success of each company's next project development.
The full Xlife Sciences 2022 valuation report can be downloaded at www.xlifesciences.ch/en/news-and-key-figures in the Financial Reports section.
financial calendar
General Meeting of Shareholders 2023 June 20, 2023
Annual Report 2023 September 21, 2023
contAct
Information for journalists: IRF Reputation AG, Valentin Handschin, handschin@irf-reputation.ch
Investor Information: Xlife Sciences AG, Dennis Lennartz, dennis.lennartz@xlifesciences.ch
---
[1] Six companies from the Panmabs project, XRNA Biotech, xprot, novaxomx, Novum Technology and x-diagnostics have not been evaluated.
[2] The 2022 assessment period was announced on 20 April 2022 in the 2022 annual report.
Xlife SA Science,
Talacker 35,
8001 Zurich,
Switzerland
Phone +41 44 385 84 60
info@xlifesciences.ch, www.xlifesciences.ch,
Zurich Commercial Register CHE-330.279.788
Exchanges: SIX Swiss Exchange
heart valve replacement surgery