Spy phone apps are software applications that monitor and track a target phone's activities. They are usually installed on the target phone without the owner's knowledge or consent and can secretly access various data and functions of the phone. Spy phone apps can be used for multiple purposes, such as parental control, employee monitoring, spouse tracking, etc.
Features of Spy Phone Apps
Spy phone apps can have different features depending on the type and quality of the app. Some of the standard features of spy phone apps are:
Call recording: This feature enables you to listen to both incoming and outgoing phone calls and also view the caller ID, call duration, date, and time.
SMS and MMS tracking: This feature lets you read the text and multimedia messages sent and received by the target phone. You can also see the messages' contact name, number, date, and time.
GPS tracking: This function allows you to monitor a phone's current position, check its location history, and create geofences that trigger notifications when the phone enters or departs a specific region.
Browser tracking: This feature allows monitoring of web browsing history, including URLs, bookmarks, and search queries on the target phone.
Social media tracking: This feature allows you to access messages and media files on social media apps installed on the target phone, including Facebook, WhatsApp, Snapchat, Instagram, Tinder, TikTok, and more.
Remote control: This feature allows you to control the target phone remotely. You can wipe out data, lock or unlock the screen, take screenshots, record surroundings, block apps, block numbers, etc.
How Do Spy Phone Apps Work?
Spy phone apps use various techniques to access and transmit data from the target phone to a remote server or device. Some of the standard methods are:
Stealth mode: Spy phone apps run in stealth mode, hiding their presence from the target phone's user. They do not show icons or notifications on the phone's screen or menu. They also do not consume much battery or memory resources to avoid suspicion.
Rooting or jailbreaking: Spy phone apps may require rooting or jailbreaking the target phone to gain full access to its data and functions. Rooting or jailbreaking is a process that removes some of the restrictions imposed by the phone's manufacturer or carrier on its operating system. This allows spy phone apps to bypass security measures and install hidden files on the phone.
Data encryption: Spy phone apps use data encryption to protect the data they collect and transmit from the target phone. Data encryption turns the data into a code that only authorized parties can decipher. This prevents anyone from intercepting or tampering with the data.
Data transmission: Spy phone apps use various methods to transmit data from the target phone to a remote server or device. Some of these methods are: Wi-Fi or mobile data, SMS or email, Bluetooth; or NFC.
Examples of Spy Phone Apps
Many spy phone apps are available on the market, but not all are reliable, safe, or legal. Some of the best spy phone apps for Android in 2023 are:
mSpy: You can trust this program since it is among the best spy phone software available. It's packed with useful functions and has an intuitive design. Android 4.0 or later is required. To deploy it on a target phone, you must have physical access to it. There is a free trial and Basic, Premium, and Family membership tiers.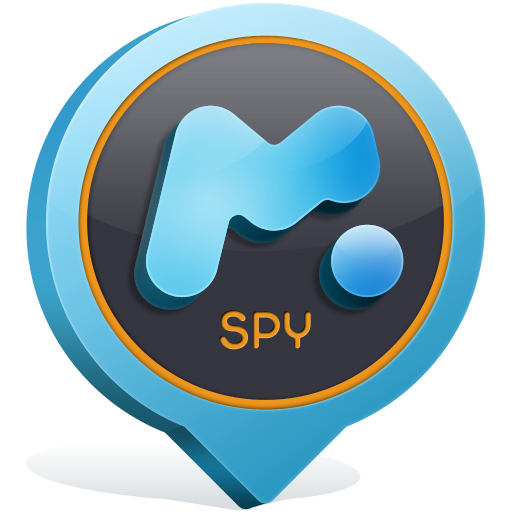 Cerberus: This powerful anti-theft app can also be used as a spy phone app. It can help you remotely locate, track, and control your lost or stolen phone. It can also take pictures, record audio, send commands via SMS, etc. This is compatible with Android versions 4.1 and above. It requires physical access to install it on the target phone. It offers a free trial and a yearly subscription plan.
FlexiSPY: This is one of the most advanced and feature-rich spy phone apps. It can record calls, intercept calls, record surroundings, capture passwords, etc. It is compatible with Android 4.0.3 and above. It requires physical access and rooting to install it on the target phone. It offers a free trial and four subscription plans: Lite, Premium, Extreme, and Computer.
Legal and Ethical Implications
Spy phone apps can be helpful tools for various legitimate purposes, such as parental control or employee monitoring, with proper permission from the target person. However, they can also be misused for illegal or unethical purposes, such as spying on someone's phone without their consent or knowledge. This can violate the privacy and security of the target person and may result in legal consequences or damage to the relationship with the person.
Before downloading any spy software, you should consider the moral and legal ramifications of spying on another person's phone. Only use spy phone applications for lawful, ethical reasons, and never violate the target's privacy or other rights. You should also be aware of and in compliance with any applicable local rules or regulations about using spy phone applications in your nation or area.
They are powerful software that can monitor and log the activities of another phone. Depending on your needs, they may come with various customization options and features. The privacy and safety of the subject may be compromised, and there may be legal and ethical ramifications as a result. Therefore, you should exercise caution while using spy phone applications and restrict their usage to lawful activities exclusively.