The Envision as a new line of high-performance PC games controller by SCUF Gaming. Designed specifically for PC gamers, the controller has been created to offer an unprecedented level of customization combined with cutting-edge technology. The SCUF Envision is set to redefine the gaming experience, providing an enhanced level of control for competitive gaming say it's developers.
One of the standout features of the SCUF Envision is its 11 additional remappable inputs compared to standard controllers. This feature allows gamers to create a controller layout that suits their unique playstyle, offering a level of customization that is unparalleled in the industry. This is a significant step forward in gaming technology, as it allows players to tailor their gaming experience to their individual needs and preferences.
Programmable PC games controller
In addition to the remappable inputs, the SCUF Envision also includes five fully programmable G-Keys. These keys provide convenient access to any PC shortcut, further enhancing the gaming experience. The controller also features two Side Action (SAX) buttons for new game configurations, and four integrated back paddles for faster reactions. These features provide gamers with a level of control and responsiveness that is unmatched by standard controllers.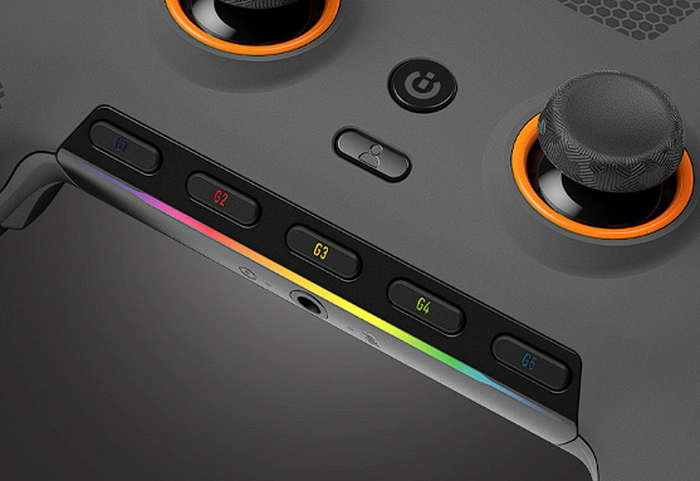 The SCUF Envision also stands out for its mechanical ABXY and D-Pad buttons. These buttons provide responsive inputs, ensuring that every move and action in the game is executed with precision. The controller also features Adjustable Instant Triggers, which are perfect for quick FPS shots and offer a full trigger range for RPG and racing-style games.
SCUF Envision
Another notable feature of the SCUF Envision is its integration with Corsair iCUE software. This allows gamers to customize thumbstick and trigger response curves, providing a level of control that is tailored to each individual's gaming style. Additionally, the controller's RGB light strip can be synchronized with the entire PC setup, creating a cohesive and immersive gaming environment.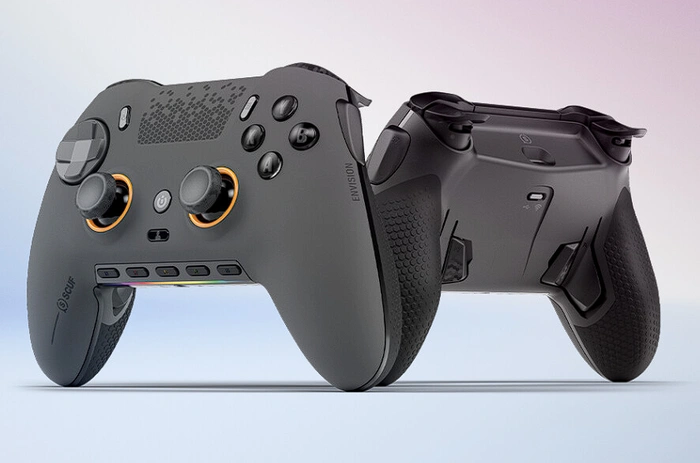 Previous articles you may find of interest on the subject of :
The SCUF Envision also offers hyper-fast connectivity for seamless and lag-free inputs. The Envision Pro model takes this a step further, featuring ultra-low-latency CORSAIR SLIPSTREAM Wireless Technology for advanced wireless PC gaming. This ensures that every action is executed in real-time, providing a gaming experience that is smooth and uninterrupted.
Wireless connectivity
In terms of pricing and availability, the SCUF Envision starts at $129.99 and the Envision Pro starts at $179.99. Both models are available from October 12th at select retailers and on the SCUF Gaming website. Customizable color and design variants of SCUF ENVISION will also be available soon, providing gamers with even more options for personalization.
The SCUF Envision represents a significant advancement in PC gaming technology. With its unprecedented level of customization, cutting-edge technology, and advanced features, it offers a gaming experience that is tailored to the individual needs and preferences of each gamer. Whether you're a competitive gamer or simply enjoy playing for fun, the SCUF Envision is a game-changer that is set to redefine the gaming experience.
Filed Under: Gaming News, Top News




Latest timeswonderful Deals
Disclosure: Some of our articles include affiliate links. If you buy something through one of these links, timeswonderful may earn an affiliate commission. Learn about our Disclosure Policy.