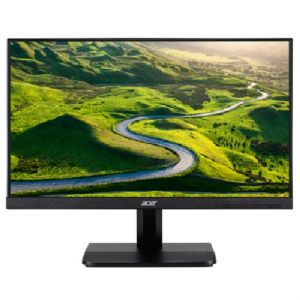 United Way of the Greater Chippewa Valley recently completed implementing its first tool as part of its new Digital Justice and Inclusion program.
A total of 27 people received fully supported refurbished laptops in partnership with Eau Claire County Community and Personal Computer Services. All kits are provided to people living below 200% of the federal poverty level or 60% of the district's median income.
The new equity and digital inclusion program is in partnership with Eau Claire County and has four priorities:
Broadband: Increase the number of connections to a reliable and affordable Internet service
Hardware – Increase the supply of high-quality, low-cost hardware
Skills and literacy – Improved training in the use of equipment
Technical Support – Improved technical support to help residents troubleshoot device issues
The United Way of the Greater Chippewa Valley recognizes that the Internet is no longer a luxury, but rather a necessity to connect students, workers and families with the resources they need to thrive in the world. Whether it's to study, access healthcare, manage finances, pursue a career, or connect with family and friends, United Way recognizes that those affected by the digital divide do not have equal opportunities to participate in society.
"Access to and use of the Internet is a necessity for accessing resources in today's world," said Andy Neporak, CEO of United Way of the Greater Chippewa Valley. "Unfortunately, in Eau Claire County alone, 4,688 households do not have access to the Internet and 5,964 people in Eau Claire County do not have a computer at home. This program aims to reduce these numbers so that residents have equal access to resources."
The premiere of digital assets, including Affordable Connection Program (ACP) membership, hardware giveaways, and technology education, will take place March 4 from 8:30 a.m. to 11:30 a.m. at the Main Street Gym in Augusta, Wisconsin. To register for this event, visit https://www.uwgcv.org/digital-resource-fair or call 715-834-5043.
Launching the first device had an immediate impact, as recipients shared responses such as "This device will help me raise my child" and "This gift will be a great blessing."
The United Way of the Greater Chippewa Valley hopes to distribute 300 of the devices to those in need in Eau Claire County this year. Funding currently supports more than 130 devices. Those interested in financial support for this effort can contact Amber at the United Way office at 715-834-5043.
For more information about United Way of the Greater Chippewa Valley's digital equality and inclusion program or to contact a regional resource, visit https://www.uwgcv.org/digital-equity-inclusion-initiative.
In the photo: Chamber of Commerce
Allison Wisniewski
Allyson Wisniewski, Chamber of Commerce
Chamber of Commerce tape cutting 1
shadow match
Room price
Ribbon cutting in downtown Chippewa
Bay Picnic Room
On the golf course
space events
Hot Robot at SXSW Says He Wants to Crush People | impulse