When it comes to planning a holiday, the charming city of Eindhoven, located in the Netherlands, offers a perfect blend of history, culture, and innovation. From its rich industrial heritage to its vibrant arts scene and modern technology hubs, Eindhoven has something to offer every type of traveler. To ensure you make the most of your visit, here's a comprehensive guide on how to plan a memorable holiday in Eindhoven.
Where to stay in Eindhoven.
When it comes to finding the perfect place to stay during your visit to Eindhoven, the city presents an array of accommodation choices that cater to various budgets and preferences that can be browsed through on Findallrentals. From opulent luxury villas that exude elegance to intimate apartments that offer a personalized touch, and contemporary pads that provide a home away from home, Eindhoven ensures that every traveler's accommodation needs are met. Travelers who appreciate the flexibility of self-catering and the feeling of living like a local can opt for modern apartments scattered across Eindhoven. These apartments come equipped with all the conveniences you need, from fully equipped kitchens to comfortable living spaces. Experience the city at your own pace, cook your favorite meals, and unwind in a spacious environment after a day of exploration. This option is particularly attractive for families, groups, or those planning an extended stay.
When selecting your accommodation, take into consideration the advantages of staying in Eindhoven's vibrant city center. By choosing a centrally located establishment, you'll have the convenience of easy access to major attractions, dining options, and public transportation networks. The city center pulsates with life, offering a dynamic blend of historic charm and modern energy. Strolling through the streets, you'll be able to immerse yourself in Eindhoven's unique atmosphere, with its mix of contemporary architecture and historical landmarks.
Whether you're drawn to luxurious indulgence, cozy familiarity, or the autonomy of apartment living, Eindhoven's diverse accommodation options cater to all tastes. Carefully selecting your lodging based on your preferences can significantly enhance your overall holiday experience. Remember, your chosen accommodation is more than just a place to rest – it's a vital part of the journey that can shape your memories of Eindhoven for years to come.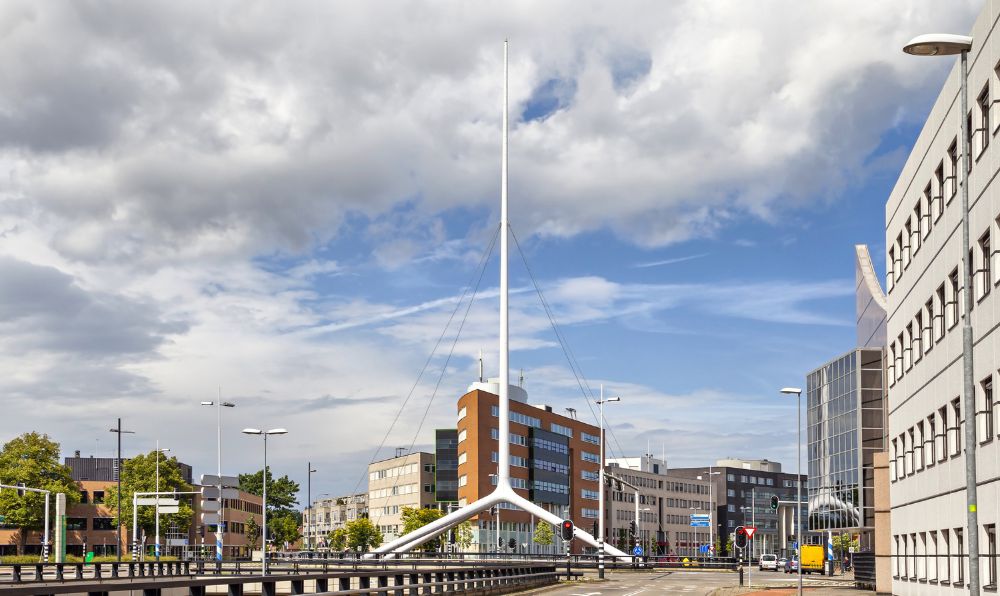 Getting to Eindhoven:
Eindhoven, strategically situated in the Netherlands, boasts a comprehensive transportation infrastructure that seamlessly connects the city to the rest of the world. Whether you're arriving by air, rail, or road, you'll find that Eindhoven's accessibility plays a pivotal role in enhancing your travel experience.
Eindhoven Airport, a prominent aviation hub, is a gateway that welcomes travelers from across the globe to the charming city. Recognized not only for its convenient location but also for its status as a significant base for budget airlines, the airport caters to both domestic and international flights. For those seeking to explore Eindhoven and its surroundings, the airport provides an array of choices, ensuring that your journey commences with ease.
For those who prefer the charm of train travel, Eindhoven Centraal stands as the principal train station that connects the city with a tapestry of destinations. Beyond serving as a conduit to and from Eindhoven, this bustling station serves as a junction that binds the city to other major locales within the Netherlands and extends its embrace to various corners of Europe. From the picturesque countryside to bustling urban centers, Eindhoven Centraal opens up an avenue of exploration that extends well beyond the city's boundaries.
Must-Visit Attractions:
Eindhoven, a city brimming with innovation and cultural richness, boasts a captivating array of top attractions that enchant both locals and visitors alike. The Van Abbemuseum stands as a beacon of contemporary art, showcasing an eclectic collection that spans from celebrated masters to emerging talents. For a glimpse into the city's industrious past and technological evolution, the Philips Museum is a must-visit, where the legacy of the Philips company is unveiled through interactive exhibits. 
The transformation of Strijp-S, a former industrial terrain, into a dynamic district of art, culture, and gastronomy, offers an immersive experience that seamlessly merges history with modernity. Eindhoven Museum invites visitors on a journey through time, immersing them in the region's cultural heritage and architecture. 
Additionally, the iconic St. Catherine's Church graces the city center with its centuries-old architecture, serving as a testament to Eindhoven's enduring charm. These attractions collectively contribute to Eindhoven's allure, offering a diverse range of experiences that celebrate the city's past, present, and boundless creativity
In conclusion, Eindhoven offers a unique holiday experience with its blend of history, innovation, and cultural richness. By planning ahead, choosing the right time to visit, exploring the city's attractions, savoring its culinary delights, and embracing local customs, you're sure to have a memorable and enriching holiday in this captivating Dutch city.