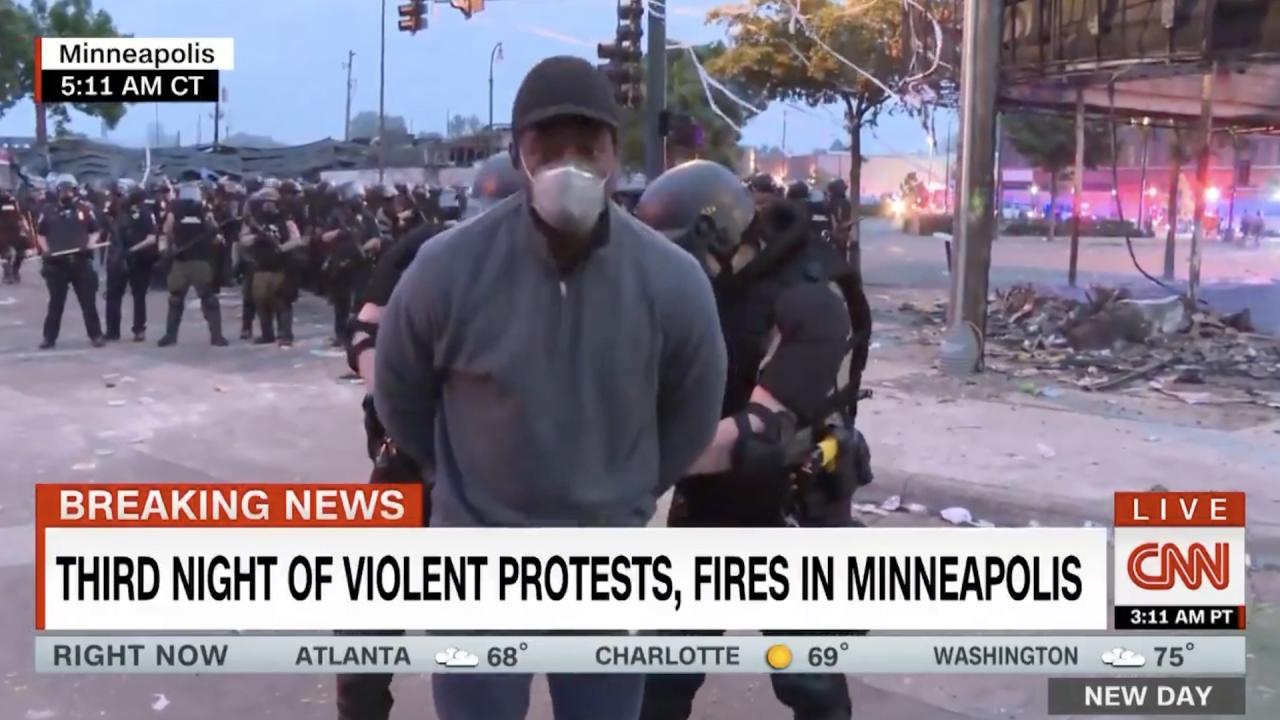 The state's attorney general said Wednesday that an Ohio reporter who was knocked down and handcuffed while covering a news conference about the train derailment will not be prosecuted.
Ohio Attorney General Dave Yost dismissed charges of arrest and detention of NewsNation reporter Evan Lambert and said he had the right to attend the press conference.
On February 8, Lambert was arrested and jailed for five hours after authorities ordered him to turn off a live broadcast and refuse to leave a press conference with Ohio Gov. Mike DeWine.
In a statement on Wednesday, the reporter said he was grateful to those who campaigned for the charges to be dropped, including DeWine.
"Journalists deliberately do not want to become history. "In my case, I didn't really choose it," he said.
Body camera footage shows Ohio National Guard Commandant John Harris Jr. before Lambert was arrested by a deputy sheriff and state trooper. testified that he was involved in a heated argument with the general.
Police said Lambert was talking loudly from the back of the gym while DeWine was talking at the same time.
Yost, who asked the district attorney to reconsider the charges, said local officials were following the example of the National Guard.
"Regardless of his intentions, arresting a journalist at a press conference is a serious matter," Yost said. "Ohio protects freedom of the press in accordance with its constitution, and state officials should be mindful of the need to exercise great restraint when using arrest warrants."
As governor, DeWine, who provided an update on the train derailment laden with toxic chemicals, said he did not authorize the arrest or see the sabotage, and that reporters had an "absolute right" to report the warnings.
He asked for the charges to be dropped and said he spoke to Harris on Tuesday. "I think the general regrets this whole situation," DeWine said.
Body camera footage shows Harris looking at Lambert and pointing a finger at him before briefly punching the reporter in the chest. Lambert also signaled to Harris and spoke to him until a policeman stepped between them and dragged the commander away.
The two officers then pushed Lambert, then pushed him to the ground and handcuffed him, as seen in the video.
"This is what it's like to be a black journalist in 2023," Lambert said after sobering up, according to the footage.
Two officers handcuffed Lambert, also white, as was the sheriff of the District of Columbia who ordered Lambert's release. Lambert and Harris, commander of the National Guard in the governor's office, are black.
In a statement Wednesday, Lambert said he was still dealing with a traumatic incident "in the context of a time when we know only too well that some police interactions with people of color can end under the worst circumstances."
Group reaction to arrest of NewsNation reporter for burglary and resistance | News Nation live