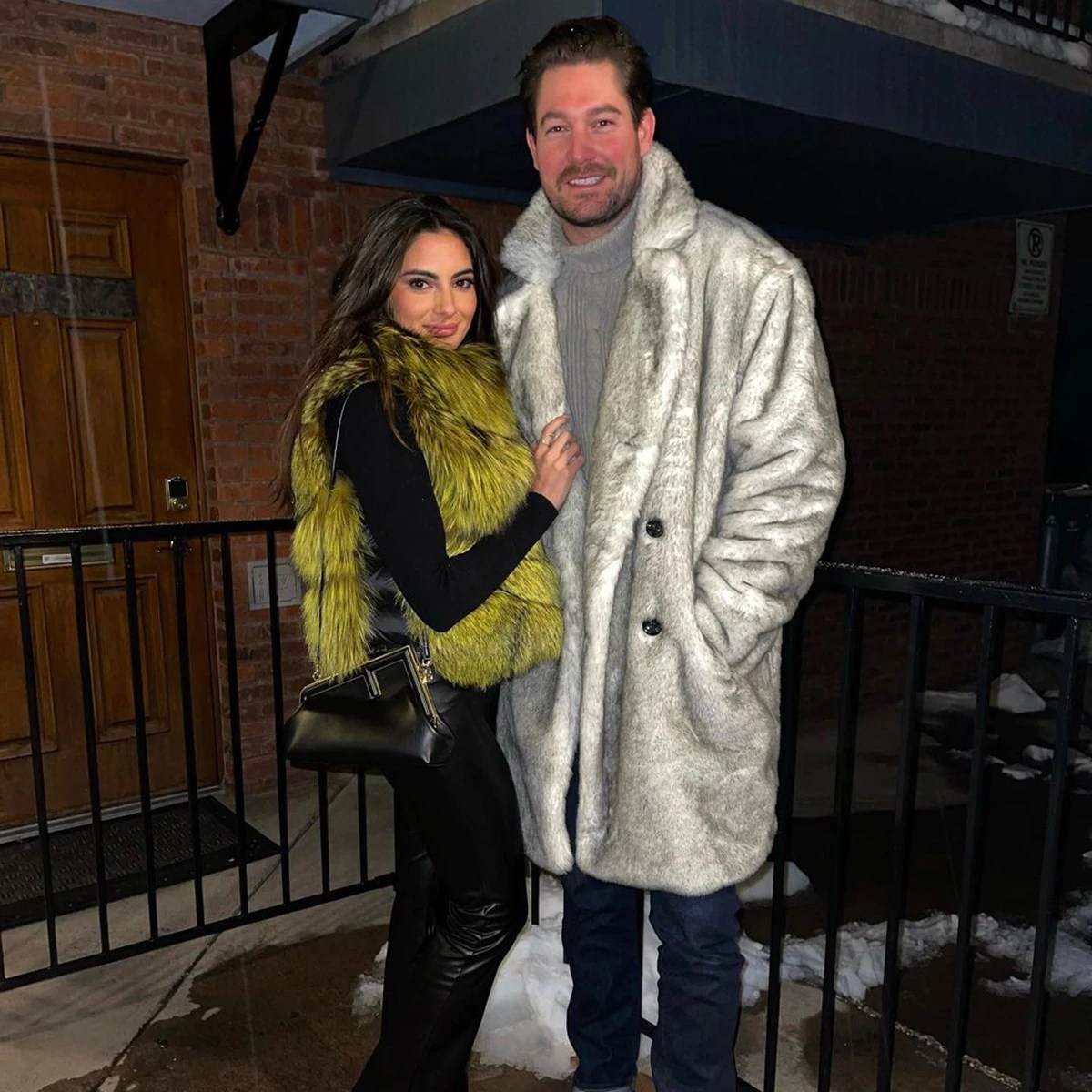 Is it complicated? Summer House fans have seen Paige Desorbo and Craig Conover go through many ups and downs during their long-distance relationship. Keep scrolling to find out if they're together, their plans for the future, and more.
Are Paige DeSorbo and Craig Conover from Summer House still together?
After first meeting in April 2021, Paige and Craig officially confirmed their relationship in October 2021.
The pair seems to have strengthened since February 2023. Paige attended Craig's birthday party on February 9 and shared a video of the party on her Instagram Stories.
What did Craig Conover say about his future with Paige Desorba?
Speaking exclusively to Life & Style in February 2023, the "Southern Charm" star admitted that they "have yet to make a plan" for their future together. However, he said he would propose to Paige "when she's ready to say yes."
"You know, we love each other and want to spend our lives together. But her career is taking off in New York, and Sewing Down South is basically expanding across the country," Craig said of their professional endeavors. "People ask us that all the time, and we say, we don't know yet.
What do Summer House's Paige DeSorbo and Craig Conover have to say about their long-distance relationship?
The main obstacle to their relationship comes from the fact that Paige lives in New York and Craig lives in Charleston, South Carolina.
Although they live in different states, Craig told Life & Style that they are "never apart." He added that they were "lucky" to go see each other.
"We've realized that the unconventional way we're in a relationship works for us, and that's okay," the Bravo star said.
Since their relationship became official, Paige has been open about her reluctance to move to Charleston. However, she believed and agreed to live with Craig in May and June 2022.
"I'm definitely not ready to live with Craig permanently," she explained in the December 2022 episode of "Winter House." "We only had two weeks [together] and half of it we were yelling at each other. But I think moving in May or June is a really good way to see how we actually live together and not in a holiday home."
After the couple temporarily moved in together, Craig explained his current location in an Instagram story in September 2022. "I spend half the week in New York and half the week in Charleston," he told friends and fans at the time. "And frankly, I like it.
In the trailer for The Summer House Season 7, which premiered on Monday, February 13, Paige admitted that she felt "pressure" to take the next step in their long-distance relationship.
"You're insisting that if I don't tell you we're getting engaged in six months, you're going to be mad at me," she told Craig after he suggested he visit her more often.
Can Paige DeSorbo and Craig Conover defend themselves? |: WWHL: